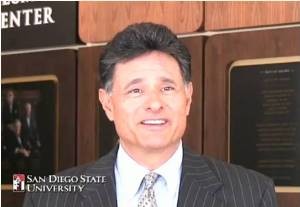 Frank A.
Cuenca
Registered Principal/Investment Advisor Monarch Advisors.
Frank has been providing retirement, pension,401 (k) and employee benefit planning solutions to clients for over thirty years.   As the founder of a nationwide retirement consulting practice that served retirees from PacificBell, GTE, Chevron, USWest, General Dynamics, AT & T, Avaya, Lucent ,Celestica and Bechtel, he has specialized in rollover lump sum pension planning. He has developed a sensitivity to transition planning on a one on one and family basis.  Frank works managing the "Private Client Group", which works exclusively with Foundations, Endowments and high net worth individuals.  Frank calls this "the most satisfying part of my work", as he is able to assist in perpetuating academic and scholastic athletic programs in the communities served.
 
Frank is a native San Diegan who graduated from San Diego State University with a BA in History.  He is  involved in fund raising , and as an active donor, for San Diego State University and the Challenged Athletes Foundation (CAF).
In addition, Frank consults and works in conjunction with a few of the larger sports foundations in the San Diego area, greatly assisting and insuring the continuance of collegiate and youth athletic programs in the San Diego area.